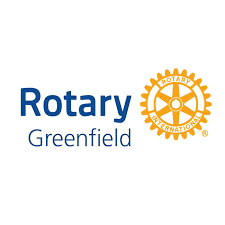 Dear Friends of Kenneth Butler Memorial Soup Kitchen:

We are excited to announce our participation in the Hancock County Rotary Club's People's Choice Event! This is a huge opportunity for us and other local nonprofits to celebrate our donors and potentially receive bonus money from the event. Here's how it works: 13 nonprofits in Hancock County are fundraising during the month of September for their individual causes. The top 5 earning nonprofits from 9/1 to 9/30 (at the end of the Steak 'n' Bake event that night) will take home the sponsorships and door money that the Rotary Club raises. Last year, the total was $31,000 and all the proceeds went back to the local nonprofits!

We need your help to fundraise us into the top 5, as that bonus money represents an amazing opportunity for the soup kitchen to continue our mission of feeding people. The need for KBMSK has never been greater – our numbers have increased 44% from this time last year. You can contribute at the Steak 'n' Bake event, which is being held September 30th at the Hancock County Fairgrounds at 6pm. Tickets are $40 and can be purchased from Jake Kersey at jake.kersey@mjwmortgage.com or at the weekly Rotary meetings each Thursday at noon at Greenfield Christian Church – cash or credit. If you can't attend the event, you can make your gift directly to Kenneth Butler Memorial Soup Kitchen starting September 1, and that money will count toward the vote as well. Please tell your family, friends, and professional network to show up and contribute – every dollar helps, and it all supports local charities!

Thank you again for your support of Kenneth Butler Memorial Soup Kitchen and we look forward to seeing you at the Steak 'n' Bake!



Jill Ebbert, Executive Director
Kenneth Butler Memorial Soup Kitchen

Because of you, 4753 meals were prepared and served in August, 2023.