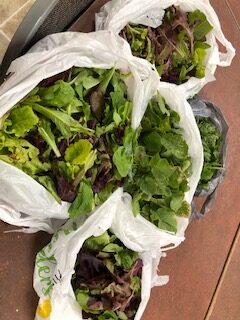 This yummy lettuce was donated to us by Mrs. Knoop's class at Sugar Creek Elementary.
Those darling little first graders planted a garden this year. If you ever planted a garden you know it is hard work and takes tremendous dedication.
We are so proud of these sweet gardeners, and are hoping they check out our website and learn more about the soup kitchen.
A huge thank you to this class and their teacher for planting, weeding, watering, harvesting, and Amy Fralich for delivering.