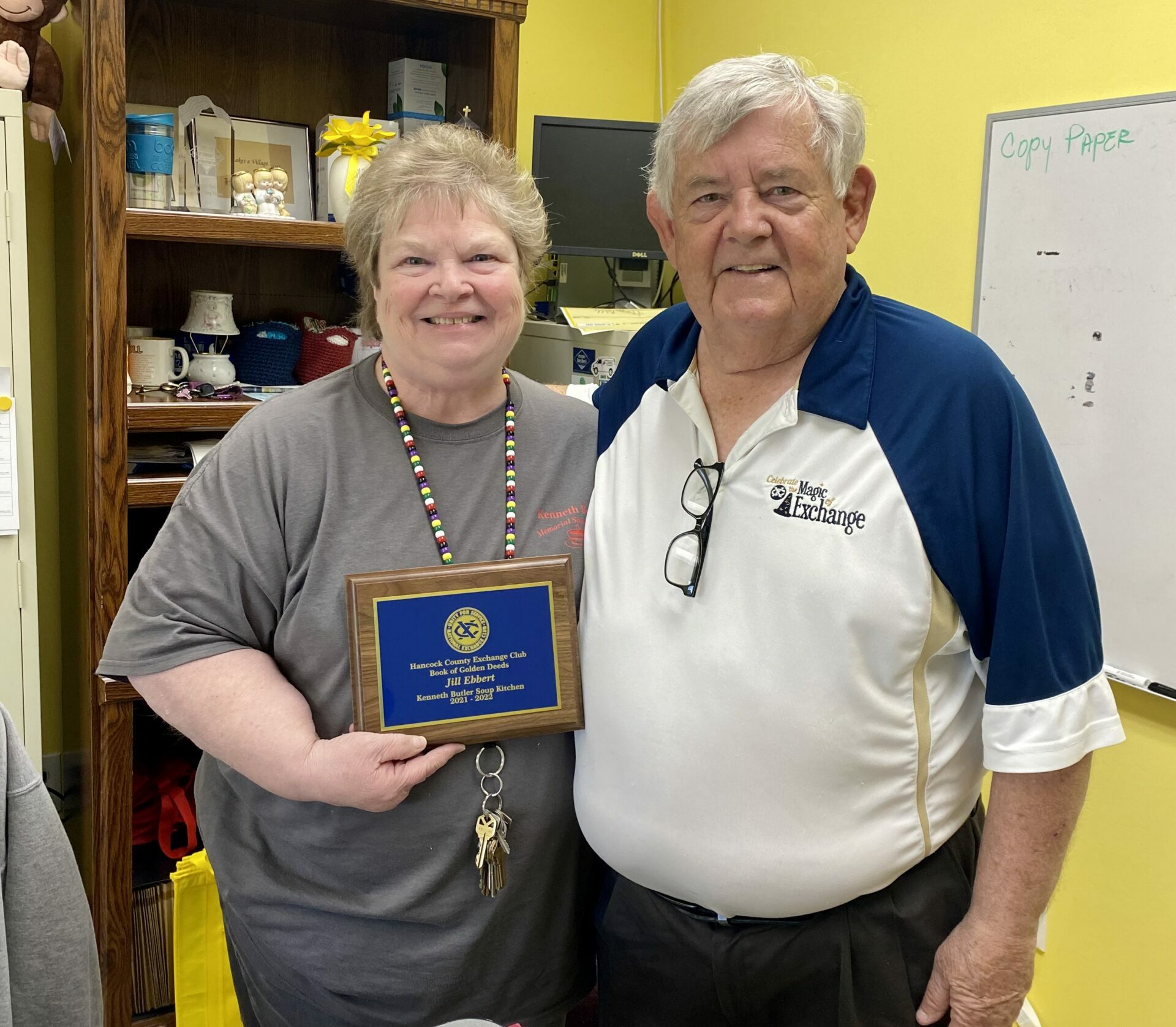 Our amazing, and very deserving director, Jill Ebbert, was recently honored to be awarded the Hancock County Exchange Club's highest award, The Book of Golden Deeds plaque! Pictured are Jill, being presented the award, and Jeff Young, who is a long-time supporter of the Soup Kitchen and a former volunteer.
As usual, Jill was very humble in accepting the award. Her response was "This is another very humbling moment. My name is on the plaque, but it takes a village to pull this off daily. Don't mean to sound braggy, but, wow what a surprise!"
We are very proud of you, Jill!!