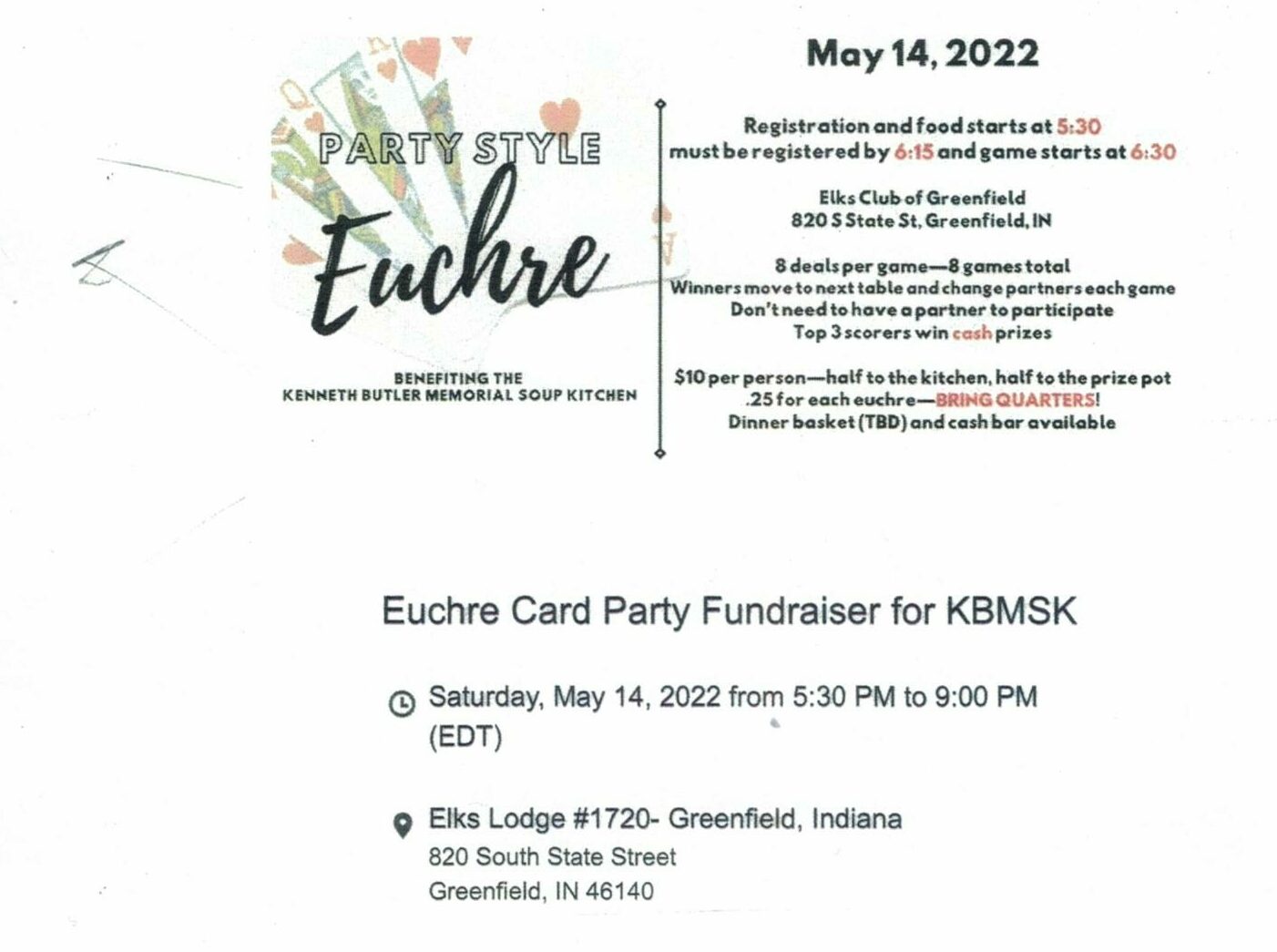 Join us for a fun evening of euchre while raising money to support the Soup Kitchen. We will be hosting the Euchre Party starting at 5:30 on May 14 at the Elks Club of Greenfield, 820 South State St., Greenfield.
Registration and food starts at 5:30 and you must be registered by 6:15. The game starts at 6:30. There will be 8 deals per game with 8 games total. Winners move to the next table and change partners each game. You do not have to bring your own partner to play.
The cost is $10 per person with half going to the Soup Kitchen and half to the prize pot. $.25 for each euchre, so please bring quarters! The top 3 scorers will win cash prizes!!
Dinner basket (TBD) and cash bar available.